The turning point arrived in September 1999 with Hurricane Floyd when the consulting practice providing technology services to some of the world's most well-respected and admired organizations since 1989 was flooded out.

Commercial grade water pumps and wet vacs worked as long as the power held.

But once the electricity failed, there was nothing we could do.

No one expected this.

For one thing, the building sat high on a hill, a seemingly ideal spot if one wanted to avoid suffering through a flood.

But in this case, because uphill property owners regraded their site without regard for storm runoff, the torrential rain that fell on higher ground flowed past our building on its way down to lower elevation.

This left us sitting in the middle of a river.

The water seeped in, worked down along the foundation, and came into the office through the walls and floor.

And even though the regrading set the stage for flooding, the property owners who had done the work and the local building officials claimed "Act of God" and took no responsibility.


Unfortunately, we didn't have flood insurance — though even if we had demanded it, by law our insurance agent couldn't have sold it to us because the building wasn't in a flood area.

So much for those things that "could never happen."

And Lesson One in the danger of a false sense of security.





Because we had a running start against the worst of the floodwater we were able in our Immediate Response Phase to move computers, servers, files, and more to a higher floor and so ultimately our equipment loss was minimal.

But the Business Interruption following Hurricane Floyd was another story.

And the Long Term Recovery Phase that followed Hurricane Floyd was a brutally difficult time.





But Hurricane Floyd was the crash course that opened up the field of view on the field of Public Health and Safety.


And this new perspective over time delivered insight into critically important subjects including risk identification, assessment, management, and communication, business continuity, community planning and development, building code enforcement, natural resource stewardship, disaster and trauma response and recovery, and so much more.

We sought out advisement as to whether – and if so, how – technical skills developed over more than a decade working with world-class organizations could be applied within the Public Health and Safety field and we were greatly encouraged.

We undertook (and went on to complete) Master's-level engineering coursework to gain knowledge and begin developing Subject Matter Expertise.

And we had the privilege of learning from and alongside Subject Matter Experts whose passion for and commitment to the multidisciplinary field of Public Health and Safety were both enlightening and profoundly inspiring.
But then — on September 11, 2001 the whole world changed.
And what it meant to be – and what was required in order to be – a professional and offer services in the field of Public Health and Safety and in particular in the New York City Metropolitan Area changed.
And so to be of the highest and best service we could be under those circumstances, we pulled the passwords off of key high traffic areas and we allowed people to freely access information so that they could obtain the support they needed during that difficult time.
We worked to ensure that we had the bandwidth to serve the visitors who were coming to the site.
We continued with our "zero advertising" operating model.
[There has never been advertising on this website and we intend to continue with this operating model going forward.]
We rolled back development and we launched a new Mission Statement for the website that stated simply, "Just keep it running and don't break it."
And much more.
And over the course of these 17 years, this website has served millions (upon millions) of pages to visitors from nearly 130 countries.
[Note: For those with a justifiable Need To Know, detailed stats including raw server log files dating back to 1999 are available for review. Please send an email to Editor (at) Prepare Respond Recover .com for more information or to submit a formal inquiry. Replies by secure communications with secure drop delivery.]
Focus shifted to establishing a base of operations from which the broad range of programming that had been developed could be offered; an ideal property located in an idyllic region halfway between New York City and Boston and within commuting distance of Albany, the New York State Capital, was purchased and site development including extensive architectural design and structural and civil engineering sitework began.

Architectural
Copyright 2002 And Beyond Prepare Respond Recover .com .net .org.
All Rights Reserved And Enforced Worldwide.

Sitework
Image Copyright 2012 And Beyond Prepare Respond Recover .com .net .org.
All Rights Reserved And Enforced Worldwide.

Image Copyright 2002 And Beyond Prepare Respond Recover .com .net .org.
All Rights Reserved And Enforced Worldwide.

And then – in 2002 – the work itself further evolved when – very literally – "opportunity" turned up on the doorstep and with this, over time the frames of reference opened up further.
Risk identification, assessment, management, and communication expanded to include more comprehensive and fuller scale Threat Modeling — though with a deeply held and abiding commitment to always pursue the objective standard Highest and Best with the Orion's Belt – the Guiding Stars [2005] – over time evolving to have arrived at highly complex but straightforward, engaging, creatively inspiring working models with operating processes that clearly display their own metrics as defined against *Freedom *Justice and *Human Dignity with these directing every incremental step no matter how fractional the ground gained may have been and with these processes and metrics consistently applied and thoroughly documented and all to the greatest degree and extent possible through any and every situation.
It has been an substantial, substantive, endeavor.
Our Threat Models have continued to evolve from this complex-and-never-complicated foundation and to this day remain in context of full comprehensive and long-range focused S.W.O.T. Analyses in an effort to ensure that open clear objective standard metrics for success might have the greatest probability for success and strongest potential for withstanding both the normal within-objectively-acceptable-range necessary tweaks that will accompany the rollout and launch of any true invention as well as the far more serious Unintended Consequences – and/but/plus then also the possible retaliatory response with new and evolving follow-on threats – and with all of this necessary vigilance and abundance of caution remain focused so that the objective standard Highest and Best has the chance to be not only initially established but also remain well in place and be allowed to grow and thrive over time.
With this, our efforts in the area of Public Health and Safety evolved toward addressing deeply entrenched systemic issues and in particular where these occur and their effects are most acutely felt at the 1:1 grassroots level and in extremely vulnerable communities – both rural and urban – and among populations among whom un- and underemployment are the norm and so very many live entire lifetimes at risk.
This at the time and in an important sense appeared to be a drastic shift in focus from the safety planning and disaster preparedness, response, and recovery work we had begun — all of which was far more attuned to the inner- and interworkings of the Built Environment Systems of Systems that we rely upon and in particular where the Built Environment functions within while it impacts the Natural Environment and in particular including extreme weather-related and other discrete manmade disaster- and traumatic-effect events.
But in the remarkable way life works, what was found over time was that unlawful criminal activities and objective-standard unethical activities and "underground economy" and "disaster and trauma events" no matter what the cause have key common characteristics – and key among a number of at that time unanticipated but since then in empirical study reproduced and proven iteratively to be foundationally consistent and with broad application – and, as a result, our methods for conducting and our capability for engaging and delivering on highly complex Root Cause and S.W.O.T. Analyses and Problem Definition with sound and fully scalable PACE(R) Solution Sets and more developed further.
---
U.S. DOJ Bureau of Justice Statistics
Criminal Justice System Flowchart
Click On The Above Diagram To View Full Size Version; Dimensions 4061 x 2247
With Tremendous Gratitude
For Much More Than A Decade We Have Relied On This Excellent
Continously Published Resource
In Our Frontlines Work Including Extensive Crime Victim Advocacy
With Our Heartfelt Thanks To
Our Nation's Dedicated Law Enforcement Professionals
On Behalf Of
Every Victim Of Crime And Criminal Activity
And Their Loved Ones Who Suffer
What is the sequence of events in the criminal justice system?
The flowchart of the events in the criminal justice system (shown in the diagram) updates the original chart prepared by the President's Commission on Law Enforcement and the Administration of Justice in 1967. Adapted from The challenge of crime in a freesociety. This revision, a result of the Symposium on the 30th anniversary of the President's Commission, was prepared by the Bureau of Justice Statistics in 1997. The chart summarizes the most common events in the criminal and juvenile justice systems including entry into the criminal justice system, prosecution and pretrial services, adjudication, sentencing and sanctions, and corrections.

For More Information Please Visit
US DOJ Bureau of Justice Statistics
https://www.bjs.gov/content/justsys.cfm
---
This "new" area of focus was – is – intense.
With regular 100 and even many 400 hour days.
But the privilege of working with Federal, State, and Local agencies and community leaders and dedicated health and safety professionals and nonprofit organizations and alongside some truly inspiring and deeply dedicated colleagues, clients, mentors, advisors, and teammates over the years has led to some wonderful moments and milestones that are truly cherished and with this all now carrying a deeply held and profound appreciation for the life's works of those who from the theoretical and conceptual perspectives have illuminated the nature and characteristics of time and space — of all of nature — with and within which we each live our own lives and from the practical, the really real, perspective for in particular the sheepdogs among us.
"The shorter the ruler, the longer the line."
Dr Benoit Mandelbrot

We developed highly complex – and happily not-at-all-complicated – methods and tools for assessment and analysis and program development and project management.
We continued in our efforts to develop sound, stable, scalable models for program and service delivery — which for example include highly advanced EAPs (Employee Assistance Programs) and much more.
We have much-expanded foundational original research.
And have over now two decades of active rigorous multidisciplinary field study weathered the "anecdotal" dismissive — i.e./e.g. and including the "clever" and shockingly disingenuous "[They] have no complaints so [they] are taking no complaints" and the horrifying "Let's set aside legalities and talk practically" — and have brick-by-brick built the foundation of the empirical.
And we have assembled what are now extensive case studies that are being prepared for rigorous peer review with the goal of publication to advance the corpus of knowledge in support of successfully – by clear open objective standard metrics – addressing the threats to Health and Safety that we each and every one individually as well as we in community face in our extremely complex, dynamic-and-rapidly-changing [note: not redundant] world and with "success" metrics that include scaling granular Quality of Life and Standard of Living objective standard metrics over time.
And when we say "time" we do mean both:

The approximately 31,536,000 seconds per year

and

The decades building toward our human life expectancies now extending well beyond a century

[and, yes: very IRL and very, very srsly.]

And the work itself remains deeply resonant.

We have seen repeatedly how working diligently to address pressing and too often seemingly intractable problems that pose tremendous threats to Quality of Life and Standard of Living – no matter how painfully difficult or intensely challenging the work, the experience, may be – often bears wonderful fruit that one simply cannot anticipate.

And so now – at long last – it's time for Next Steps.

And these Next Steps include bringing the website out of its state of "suspended animation" begun in the immediate aftermath of September 11 and commencing with the work of integrating all that has evolved since.

It is a massive endeavor.


But even for the Scope and Scale of this work, far from being overwhelming, the prospect of embarking on the journey, engaging the process, of revisiting streams traveled, following uncharted streams still ahead, and of engaging in the rigorous, painstaking effort of weaving together the threads of this Life's Work is deeply creatively inspiring.
And it is a profoundly meaningful embarkation in that this is the first revamp of PrepareRespondRecover.com since the website was formally launched in 2000.
Much of the content – other than updating broken links or refreshing content areas to adapt to key changes over time – is exactly as it was when the site was originally developed and launched 17 years ago.
And although 17 years as a timeline was neither anticipated nor hoped for, on some deep level we are very happy to share that despite some daunting challenges along the way, we have had tremendously valuable real-world-over-time experiences by which we have developed a far greater insight into and appreciation for the Scope and the Scale – and at all levels – of the work of Public Health and Safety — a field about which we are absolutely passionate and to which we are absolutely dedicated.
And in tandem, not only have the tools advanced for providing services to aid in preparedness and mitigation and in the event of disaster or trauma aid and support in the response and recovery of affected persons but critically importantly so also has the knowledge and insight about how to utilize these tools – or not – so that both systemic and exceptional weaknesses, threats, and unintended consequences can be effectively addressed.

And speaking candidly, it was worth the 17 year wait.
And now it's time to evolve further to meet the challenges of today.
And tomorrow.
And every day after for what we hope will be many years ahead.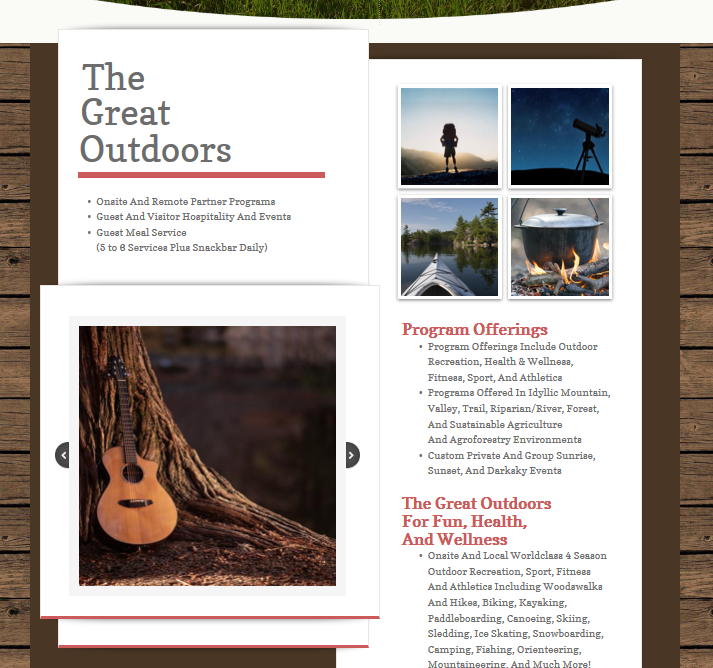 Taken From Prepare Respond Recover .com .net .org
Conferences & Events Planner
We are deeply grateful for the visitors we have hosted over these very nearly two decades and for the efforts of our colleagues who have made it possible for us to stay the course.
And we deeply appreciate your time and interest and are grateful for your patience as we work through the next phases of development with systems migrations and with the improvements and upgrades that will take us into the coming decades.
Thank You
for your time and kind attention.

And please reach out with any
thoughts, ideas, comments,
or suggestions you may have.

We look forward to hearing from you!

Prepare Respond Recover .com .net .org

August 2017

For More Information
Or To Share Any
Thoughts, Ideas, Or Suggestions,
Please Send An Email To

Editor@PrepareRespondRecover.com

We look forward to hearing from you!